Glendale, Arizona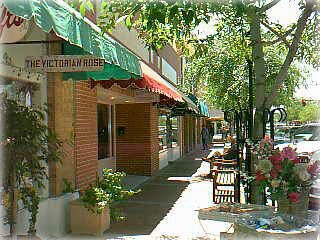 Discover the treasures of downtown Glendale where more than 80 antique shops, specialty stores, and unique eateries are nestled in the blocks around Historic Old Towne and Catlin Court, listed on the National Register of Historic Places. Shops are open daily and during the many special events held in this picturesque setting.
Wonderful old storefronts framed by colorful awnings line the brick sidewalks in Old Towne Glendale. Antique and collectibles shops, boutiques, and galleries are filled with the unique and unexpected. Enjoy lite lunches, gourmet dinners, and scrumptious desserts inside quaint eateries, on shaded patios, or at sidewalk tables. The friendly shopkeepers offer the personal service of days gone by.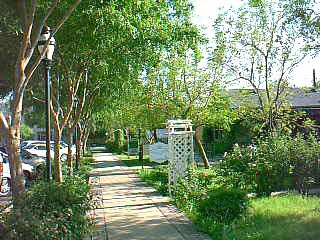 In Historic Catlin Court you can walk, shop and eat in an earlier place in time. Shops and restaurants are housed in century-old bungalows accented by front porches and picket fences in a delightful residential setting. Browse the antique shops and boutiques. Galleries offer workshops plus unique handcrafted goods - dried florals, glass beads, dolls, and so much more. Dining becomes more than just eating when you dine indoors amidst history, or outdoors under a canopy of trees.
About Glendale
Cowboys, farmers, ranchers and Native Americans wove the fabric that is the Glendale of today, and visitors are afforded a number of ways to catch a glimpse of these pioneers at the many cultural and heritage attractions within the city.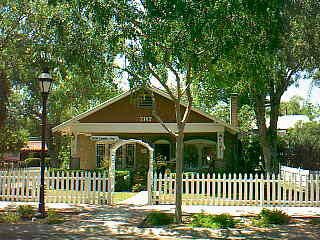 As Arizona's fourth-largest city and home to the 2008 Super Bowl, Glendale offers travelers a wide variety of amenities including the famous Historic Downtown shopping district with abundant antique stores and boutiques, legendary special events and festivals, museums and cultural attractions, and a growing number of professional sports facilities. Located on the Western edge of Phoenix, Glendale is a convenient 20 minutes from Phoenix Sky Harbor International Airport.
Glendale is a well-planned blend of Old West and New Economy. It's one of the fast-growing Arizona cities, yet remains most famous for its well-preserved charm. It's a friendly city with a "hometown" feeling where the charm and character of its past are as important as the growth and progress in its future. We welcome you to discover Glendale.