Greenwich Harbor Yacht Showcase
Starting date:
Ending date:
Event# 203-413-3534
Event Details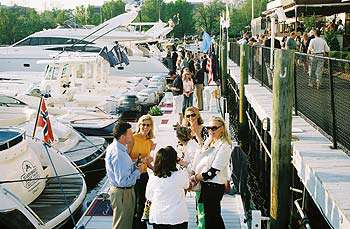 The Greenwich Harbor Yacht Showcase will again be held on the docks of DELAMAR Greenwich Harbor. This unique event offers buyers and dreamers the chance to see what's on offer from the world of luxury goods in the rare personalized environment of DELAMAR Greenwich Harbor, a world away from the large Boat Show experience.

Yachts will be tied up Med-style (stern-to-dock) along 600 feet of dock at the base of DELAMAR, a Small Luxury Hotel in the heart of Greenwich, one of America's most affluent communities.
Greenwich Harbor Yacht Showcase
Address :
500 Steamboat Road
Greenwich
CT
Phone :
203-413-3534
(Always call and confirm events.)
Web:
www.thedelamar.com/events.html
Boat Shows
Attractions and Upcoming Events
Things to do near Greenwich, CT