Hastings, Nebraska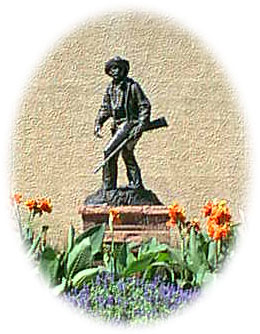 Step back in time and discover how our rich past has led to our present and will be reflected in our future. Our heritage will let your mind wonder to a time when a livery stable was located on main street and merchants showed unpriced goods behind glass counters so that customers could "haggle" prices with sales clerks. Sense the anticipation felt during the era of Kerr Opera House. Visualize the fantasies that became realities through early train transportation. During the depression years, the Strand Theatre allowed patrons to live vicariously through the on-screen adventures of Chaplin, Gable, Bogart, and Monroe. See the building where Kool-Aid was manufactured.
SHOPPING: Leave you frantic schedules behind. Relax and enjoy the personal service that downtown merchants strive to give all their visitors. Our shops are filled with unique items that everyone will enjoy.
DINING: Treat yourself to a leisurely lunch, a famous Nebraska steak, ethnic foods, cookies that make your mouth water and beverages from specialty coffees to beer brewed right in Downtown Hastings!
ANTIQUES & COLLECTIBLES: Whether a serious collector or a person enjoying nostalgia, you'll find wonderful treasures in Downtown Hastings.
EVENTS: Whatever the season, you'll find events and activities that center on family fun.