Heart Health Weekend
Starting date:
Ending date:
Event# 914-273-4667
Event Details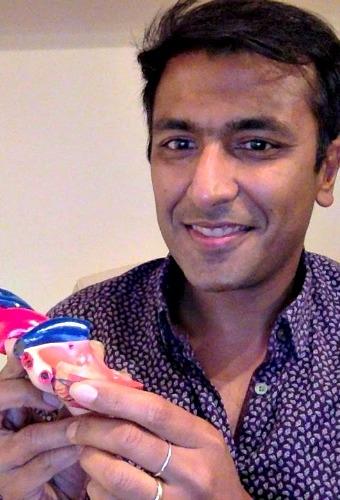 Early registration is important for Heart Health Weekend. If you have a heart, you will benefit from this event.
Three outstanding talents in their field are volunteering their time to make Heart Health Weekend affordable for everyone; Mr. Curtis Cord, Dr. Sanjay Gupta, and Mr. Brett Bonnist. The weekend is being held at the Renaissance Marriott Hotel, 80 W. Red Oak Lane in W. Harrison, NY. The only cost for the entire weekend is $85 for the lunch buffet provided by the Hotel on Saturday.

Saturday morning's seminar will be presented by Mr. Curtis Cord, a leading expert in the olive oil industry. He is founding editor of Olive Oil Times, president of the New York International Olive Oil Competition and the executive director of the Olive Oil Program at New York's International Culinary Center. Cord will discuss the health benefits of the Mediterranean Diet and following his talk, he will offer an olive oil tasting to demonstrate what to look for and how to recognize a good, fresh, healthy extra virgin olive oil, a keystone to good heart health.

Saturday afternoon's seminar is presented by Dr. Sanjay Gupta, an award-winning Consultant Cardiologist from York UK with 28 years of experience. He will open with a personal story about "The Heart Attack That Changed His Life" and follow with valuable information that all can relate to and benefit from. There will be plenty of time to ask questions. Dr. Gupta's ability to reduce stress through knowledge is life-altering for his followers and a labor of love on his part. The over 200 videos he has created for his YouTube channel, Sanjay Gupta York Cardiology, are recorded at night after seeing patients all day, casual, in low light and often with his dog on his lap. He shares his knowledge to 32,000 anxious, reassurance-seeking subscribers.

Sunday features Mr. Brett Bonnist, a registered yoga teacher with the Yoga Alliance. He completed his 200 hour teacher training in 2015 and has also completed a 500-hour advanced yoga teacher accreditation and a 100 hour meditation teacher certification, all with Kaia Yoga in Fairfield County, CT where he also teaches. He will conduct half-hour sessions of Mindfulness Meditation with no experience necessary. Meditation is undoubtedly the best therapy for your heart.

On Sunday Dr. Gupta is looking forward to meeting privately with attendees in the order of registration so please register early.

Go to http://.www.HeartHealthWeekend.com where you can also take advantage of a block of sleep rooms reserved for HHW at $149 plus tax per night. The coordinator is Vivien Cord (also volunteering her services) of Armonk, NY. For questions email viv8@aol.com or call 914-273-4667.
Heart Health Weekend
Address :
Westchester Renaissance Marriott Hotel, 80 W. Red Oak Lane
West Harrison
NY
Phone :
914-273-4667
(Always call and confirm events.)
Web Address :
http://www.HeartHealthWeekend.com
Health Fairs
Things to do near West Harrison, NY