Hillsboro, Kansas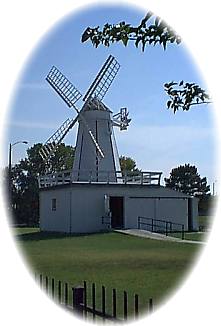 Hillsboro is nestled among three famous trails. Pioneers traveled the Gnadenau Trail to settle the area in 1874. During the 1860s-70s, ranchers drove cattle from Texas up the Chisholm Trail just west of Hillsboro to Abilene. Throughout the 1800s, merchants drove supplies west along the Santa Fe Trail north and west of Hillsboro, which is located on the Auto Tour Route of the trail.
Hillsboro has a state wide reputation as a most progressive community and rises above the rolling prairie of central Kansas as a monument to the labor and vision of those who went before.
In Hillsboro, drama and art mix with hometown hospitality to form a rich and inviting cultural heritage. Tabor College, a four year liberal arts institution, also adds to the diversity of cultural and sporting events.
Standing on the threshold of its second century, Hillsboro welcome visitors to enjoy an area known for its rich history, exciting recreation and scenic beauty.
Come be a part of life's celebrations. Come to Hillsboro!