Home & Garden Show
Starting date:
Ending date:
Event# 785-625-3314
Event Details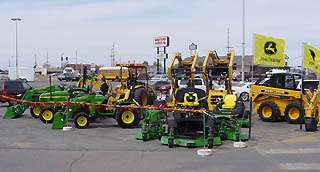 Annual show featuring lots of gardening ideas and home improvement products. Come and enjoy the Hays Daily News Home & Garden Show during the spring when the weather is beginning to turn in the gardener's favor.

This show features commercial and non-profit booths that showcase businesses, products or services. This event is a great place to come and get ideas for your lawn & garden and meet representatives to improve your knowledge about gardening as well as home improvement.

The show will be held on Saturday 10 am to 6 pm and Sunday Noon to 6 pm.

Home & Garden Show
Address :
The Mall - 2918 Vine
Hays
KS
Phone :
785-625-3314
(Always call and confirm events.)
Web Address :
http://www.shophaysmall.com/
Home and Garden Shows