Jacksonville, Arkansas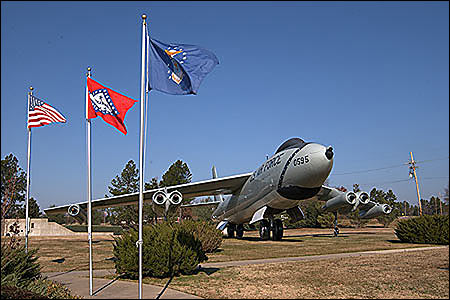 With a "Just Right" location, Jacksonville is within 15 minutes of the state capital's major attractions -- Alltel Arena, the River Market, the Clinton Presidential Center and Park, the Statehouse Convention Center, Robinson Auditorium, the Arts Center and much more.
Jacksonville is ideal for day trips. Go in any direction and find incredible beauty within a short drive. Visit mountains with sunrise and sunset points, antique car museums, rivers for trout fishing, five recreational lakes, clear streams, cotton and rice fields, wildlife preserves, national and state parks, live caves, hot springs, bath houses, Indian burial grounds, and Civil War trails. Small towns on your way will offer historic sites, antiques and shopping.
Take a peek into the future -- schedule a tour of Little Rock Air Force Base. Located in the City of Jacksonville, the base is the world's largest C-130 training facility. An annual air show brings together a wide variety of aircrafts in demonstrations and static displays.
Jacksonville also has several hotels, all with reasonable rates and bus parking available, and nearly 50 restaurants, ranging from unique, locally owned gems to fast food stops.
Jacksonville is 15 miles north of Little Rock on Interstate 67