Jennifer Claire Moore Annual Professional Rodeo
Starting date:
Ending date:
Event# 251-971-3633
Event Details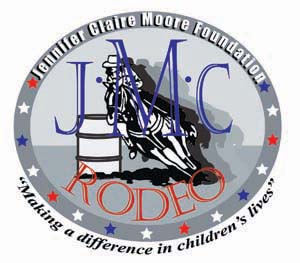 Pre-Rodeo activities each night starting at 7:00pm. Rodeo starts at 8:00pm. From bareback bronco riding and barrel racing to children's activities, the rodeo is fun for the whole family. The Jennifer Claire Moore Professional rodeo has gotten The Best Rodeo Committee Award from the Professional Cowboy Association the past five years, and historically the attendance has surpassed 8,000 people.

All proceeds from the rodeo benefit Baldwin County schools' Peer Helping Programs, which provide peer-to-peer counseling for at-risk students focusing on everything from suicide prevention to dropout and bullying prevention.

The horse arena is just off Highway 59, south of South Baldwin Regional Medical Center.
Jennifer Claire Moore Annual Professional Rodeo
Address :
Foley Horse Arena, 113 E. Rosetta Avenue
Foley
AL
Phone :
251-971-3633
(Always call and confirm events.)
Web Address :
http://www.jennifermoorefoundation.com
Admission Fee :
$12 adult / $6 children ages 4-12/ free 3 and under
Additional Notes :
Rodeos
Attractions and Upcoming Events
Things to do near Foley, AL