category : Reenactments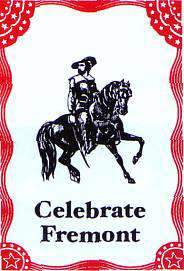 This is the community's premier celebration, and is held three days in July. Activities take place throughout town and include a wide variety of entertainment, cultural presentations, historical re-enactments, food courts, live entertainment, craft booths, sporting events and more.
Highlights of some of the nearly 140 acts and events:
Living history encampments, Chautauqua entertainment, Rough Stock Rodeo, Heartland Auto Show, sporting events, craft booths, food courts, children's activities, historical parade, historical tours, Spam cooking contest, Pedal Pull for kids, street dances, community workshop services, beer garden, clowns, magic and more! Bring the whole family to this award winning festival!

Admission: Free admission to most events!
Phone: (402) 727-9428
Our Email: contact@johncfremontdays.com
Our Website:www.johncfremontdays.com

Come visit us in Fremont, Nebraska