category : National Register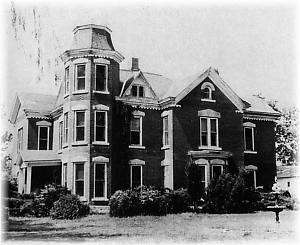 The two-and-one-half-story brick house was built about 1983 by John Holman, a wealthy farmer and landowner in the Humboldt area in Richardson County. Listed on the National Register of Historic Places, the residence was purportedly furnished with furniture purchased by Holman at the Chicago World's Fair of 1893.
The Queen Anne mansion features a three-story, engaged corner tower, wrap-around porch with gingerbread, decorative brickwork, and ornamental window hoods.

Address: 947 Nemaha Street

Come visit us in Humboldt, Nebraska