Kansas' Biggest Rodeo
Starting date:
Ending date:
Event# 785-543-2321
Event Details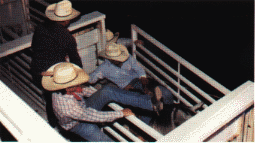 First weekend - If a touch of the Old West is to your liking you will enjoy "Kansas' Biggest Rodeo" the first weekend in August. Top national cowboys and cowgirls annually compete for cash prizes. This is one of the largest sporting attractions in Kansas and provides three days of rodeo, a parade and festivities

Since 1929, the Phillipsburg, Kansas community has taken great pride in producing an event known to people far and wide as Kansas' Biggest Rodeo. In 1931, Courtney Reilly Cooper of the Saturday Evening Post described Kansas' Biggest Rodeo as: "It is to the West what the yacht race is to Sir Thomas Lipton, the annual football fight with Harvard is to Yale, the world series is to baseball." The Phillipsburg Rodeo Association gets great pleasure in continuing to share the history and tradition of this rodeo with younger generations of the Phillipsburg community. [World's Biggest Rodeo]

It all began in September 1929 at Morse Park (present location of Phillipsburg Athletic Stadium). The best rodeo stock was gathered from throughout the hills of Colorado, Kansas, and Nebraska by Jay Groom of Almena, Kansas. Mr. Groom, the contracted arena director provided stock and production for a rodeo that began with 35 cowboy contestants that came from 9 states. Now 69 years later Bennie Beutler, Beutler & Gaylord Rodeo Company of Elk City, Okla., who is the 1997 PRCA Stock Contractor of the Year provides stock for over 341 contestants that come from all over the country to compete.

The facilities have moved from Morse Park to the present day facility constructed on Dr. J.G. Buchner's farm north of Phillipsburg. The grandstands have hosted thousands of people over the years. Windstorms and time have required new structures to be built, improvements to be made to the arena, as well as additional grandstands, concession stand and an office building. The majority of the work has been done by the many volunteers who have all had the same pride and goal throughout to bring the spectators at the Phillipsburg Rodeo the safety and enjoyment that is associated with the best possible setting in which to stage a rodeo.

Phillipsburg, truly is one of the best rodeos in the world.
Kansas' Biggest Rodeo
Address :
Phillipsburg, Ks. (Rodeo grounds)
Phillipsburg
KS
Phone :
785-543-2321
(Always call and confirm events.)
Fax :
785-543-0038
Web Address :
http://www.kansasbiggestrodeo.com
Admission Fee :
Tickets may be purchased by callin 785-543-2448 starting July 1st.
Rodeos
Attractions and Upcoming Events
Things to do near Phillipsburg, KS