category : Museums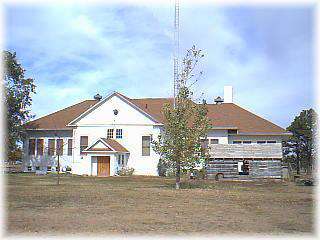 The Keya Paha Historical Society welcomes you to experience 100 years of County history come to life, by beginning your visit at this unique museum in Springview. Here, inquire about guided tours, lectures, and historical events of the county.
The building, listed on the National Register of Historic Places, is an excellent example of a county high school in Nebraska. County high schools were established
in sparsely populated areas of Nebraska to provide a high school education for the youth of the region. As a
result of a 1913 mandatory county high school law, Keya Paha County established a county high school in
Springview, the county seat. In 1915 a construction contract was awarded to U.S. Weddell, a local builder.
Construction began in September 1915, and the school opened on January 26, 1916. Local contractors J. E.
Lee and J. H. Mock built an addition in 1929. The school was closed in 1965.

Hours: Hours: April 1 through Sept 30, Monday, Wednesday, and Friday, 1:00 to 4:30 p.m. Tours by appointment.
Address: 305 Courthouse Drive
Phone: 402-497-2262
or 402-497-2569
Come visit us in Springview, Nebraska