Kimball Kamakazee Klub Remote Control Airshow
Starting date:

Event# 308-235-3338
Event Details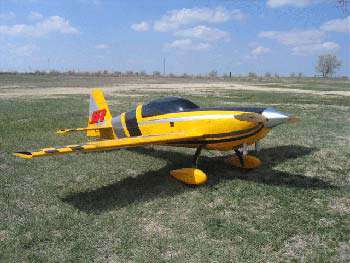 Kimball Kamazee Klub is hosting a Remote Control Airplane Fun Fly at the Kimball County Airport R/C field, in Kimball Nebraska. The field is 3 miles south and a one half mile west of Kimball's only stoplight!

Rick Kirby, event coordinator stated the event will feature planes & pilots from the tri-state area. Pilots from Colorado, Nebraska & Wyoming will strut their stuff in this exciting annual event. All R/C pilots are invited to participate. No entry fees, no prizes, just a great day to fly. Pilots Check in at 8:00 AM. Planes take to the sky at 10:00AM. Flights continue until late afternoon. Planes will be in flight and on display for spectators to enjoy. We do this just for the fun of it, he added.

The event is open to the public free of charge. Everyone is welcome to attend, limited on site seating, so bring your lawn chair and enthusiasm! Come early- come late- show up anytime! If you are a pilot, a spectator, or just want more information, please contact Rick Kirby.
Kimball Kamakazee Klub Remote Control Airshow
Address :
Kimball Airport R/C Field
Kimball
NE
Phone :
308-235-3338
(Always call and confirm events.)
Admission Fee :
Free Admission
Air Shows
Attractions and Upcoming Events
Things to do near Kimball, NE