category : State Parks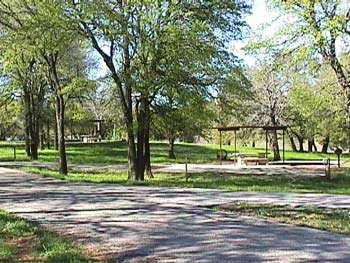 Lake Whitney State Park is located along the east shore of Lake Whitney west of Hillsboro in Hill County, near the ruins of Towash, an early Texas settlement inundated by Lake Whitney. Towash Village was named for the chief of Hainai Indians, who moved into the area in 1835.and after the changing of the lake level, totals 955 acres.

Activities on 955 acres include camping; hiking; mountain biking; picnicking; boating; fishing; swimming; scuba diving; water skiing; nature study; and excellent birding. An annual youth fishing tournament is held on the first Saturday in June, and "aircraft fly-ins" are held at various times.
Facilities include restrooms with and without showers;
Picnic sites with and without shade shelters;
Campsites with water, with and without shade shelters;
Campsites (pull-through) without shade shelters, with water, electricity, and sewer;
Campsites (pull-through) with and without shade shelters, with water and electricity (special rates available);
An airstrip (2000-foot paved runway - unlighted, unattended, left hand pattern, call traffic on 122.9 MHz);
Trailer dump station;
Group recreation hall with a kitchen, attic fans, central heating and air-conditioning;
Group camp with a dining hall and 8 screened shelters;
Texas State Park Store;
Youth group area with a large fire ring and picnic tables - no drinking water or restrooms near;
Fish-cleaning facility;
Launching ramp;
Playground;
2 trails of approximately 1 mile each - one for hikers only and one multi-use trail for hikers and bicyclists.
The park is located in the Grand Prairie subregion of the Black land Prairie natural region. It has open disturbed tallgrass prairie remnants with scattered groves of live oak and a small area of post oak/blackjack oak woodland. In the spring, bluebonnets, Indian paintbrushes, and over 40 species of wildflowers cover the roadside and landscape. Common animals include white-tailed deer, raccoons, and squirrels with fox, coyote, and bobcat occasionally being spotted. 194 species of birds have been spotted, including wild turkeys and bald eagles.

Admission: Entrance fee; Camping fees vary.
Hours: Open: 7 days a week year-round, except for Public Hunts; Gates are locked at 10 p.m. and open at 8 a.m. Busy Season: March through October.
Phone: 800-792-1112
Directions: To reach the park from Interstate 35, take the Hillsboro exit. In Hillsboro take State Highway 22 west to Whitney; then follow the signs to Lake Whitney State Park. The park is located 3 miles west of Whitney on FM 1244 on the shore of Lake Whitney.
Come visit us in , Texas