Lawton, Oklahoma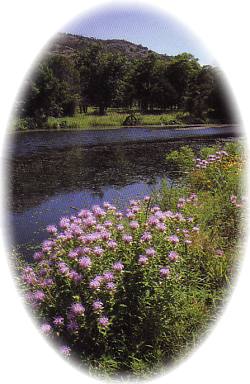 When you come to Lawton-Fort Sill, you've got a tough decision to make - what to see and do FIRST! Is it the rugged splendor of the Wichita Mountains? How about a step back in time at one of Lawton's many historic sites or exiting festival and events? Or is it a trip to one of Lawton-Fort Sill's many museums? Get ready, whatever your choice - it's going to be a fun and exciting time!
Lawton was founded on August 6, 1901, when the Kiowa-Comanche reservation was opened for white settlement. A lottery was used to distribute the land, meaning a person wanting a claim - which was 160 acres in the new section - had to register for a drawing. The town site was on a section of prairie south of Fort Sill, which had been in existence since the 1860s. General Henry W. Lawton is the town's namesake.
Today, Lawton is the third largest city in the state. Lawton serves as a prominent shopping, medical, recreational, educational and religious center for the region. Most people want all of the conveniences of a large city, but also want the advantages of living in a small town. Lawton-Fort Sill combines the best of both worlds, offering an excellent quality of life. Ranked as one of the best 100 cities in which to live by Money Magazine, Lawton's people are friendly and helpful and our crime rate is low - advantages often found in a small town. Yet, we are the educational, cultural, and medical hub of southwest Oklahoma, offering all of the advantages of the big city.\!
Lawton-Fort Sill is recognized nationally as one of the most culturally diversified communities in the United States. Our community is the home of several museums and countless cultural, arts, and humanities activities and organizations. Museums include the Fort Sill Museum, the Museum of the Great Plains, and The Percussive Arts Society Museum. Art displays are available for viewing at Cameron University, the Leslie Powell Gallery, McMahon Auditorium, Town Hall, and at Southwestern Medical Center. We have the Lawton Philharmonic Orchestra (LPO), the Lawton Community Theater (LCY), the Southwest Oklahoma Dance Alliance (SODA), and the Southwest Oklahoma Opera Guild (SOOG), among many other culturally oriented organization
Lawton-Fort Sill also offers a variety of recreational activities, including auto racing, bowling, miniature golf, skating, and swimming. There are also several golf courses, outdoor exercise facilities, and numerous neighborhood parks.