category : Golf Courses
In the 1920s, Lew Wentz was the owner of the largest one-man oil company in the world. but to many Ponca City children, he was the anonymous poor people's Santa, known only as "Daddy Longlegs." Generous and concerned, Wentz built the pool and camp that now bear his name and later donated them to the City - insuring a place for swimming and outdoor activities for generations of children to come. Wentz's family? The people on the street. His home? A hotel. His life? Full, rich, and deeply satisfying.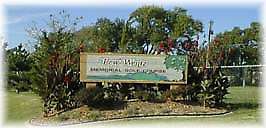 Set along the north bank of Lake Ponca, this 18-hole Bent grass course with water in play was built in 1954 and designed by Floyd Farley. The golf course is simply the cat's meow, both challenging and beautiful. It is open year-round and does have a Pro Shop and cart rentals.
East of Ponca City on L. A. Cann Drive
(580) 767-0433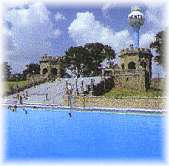 Nestled next door, adults and little shavers can take advantage of the beautiful Lew Wentz Camp and Olympic size swimming pool overlooking Lake Ponca. The camp with its distinctive stone cabins, is available for group rentals.
Pool is Open Memorial Day - Labor Day
Camp Rental, May - October
Dining Hall rental is available year round.
(580) 767-0436
Come visit us in Ponca City, Oklahoma