category : Recreation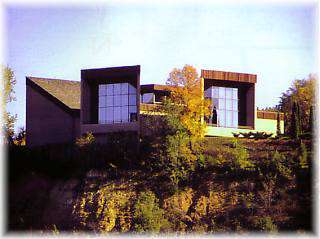 The Lewis and Clark Visitor Center provides information concerning the development of the entire Missouri River Basin. Exhibits in the center feature displays on the geology, exploration, early navigation, settlement and natural history of the area. Auditorium programs highlight construction of the dam, the Lewis and Clark Expedition, paddlefish and wildflowers. The center also provides a spectacular view of the lake, dam and the Missouri River.
A bookstore in the visitor center offers books on topics including Lewis and Clark, Native American, pioneers, river travel, and natural history. The center also features a Discovery Room where visitors of all ages can touch, feel, and learn about their natural environment.
The Forian Prairie Garden outside the visitor center depicts common prairie plants and explains their uses by Native Americans.

Hours: The visitor center is open to the public Monday - Friday from 8 AM to 9 PM from Memorial Day to Labor Day
Saturday and Sunday: 10 AM - 9 PM
Phone: 402-667-7873
Off Season Hours: Monday - Friday, 8 AM - 4:30 PM
Open Weekends in April, May, Sept. and Oct, 10 AM - 6 PM
Come visit us in Niobrara, Nebraska