category : Festivals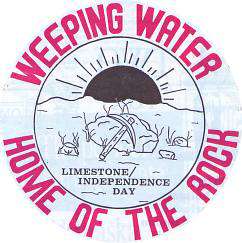 The annual Limestone/Independence Day Celebration is a combined celebration of two former events, Limestone Days and Fourth of July.
The ever popular mine tours will be offered by PCS Phosphate Co., Inc. The celebration will be climaxed by an after dark fireworks display followed by a street dance on Weeping Water's main street.
Parade * Archery Contest * Sand Volleyball * Kids' Fishing Contest * Rock Olympics * Craft Show * Horseshoe Pitching * Carnival Games * Mine Tours * Evening Barbecue * Street Dance
All events will take place at Memorial Field and the downtown area.
Last Weekend in June

Phone: 402-267-5152

Come visit us in Weeping Water, Nebraska