Lincoln, Maine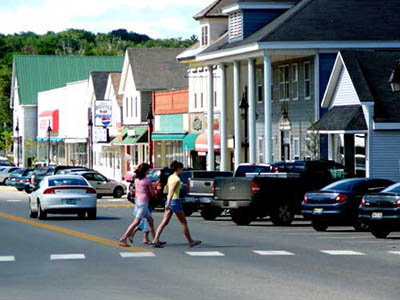 Lincoln, Maine, which is located on the Penobscot River in eastern Maine, is home to 5600 people.
There are 14 lakes and ponds in Lincoln (one right in the downtown area), along with many streams. The town is bordered by the Penobscot River for 19 miles. The fishing is spectacular, and plentiful deer, bear, moose, grouse and ducks make for a great hunting experience as well.
Lincoln is a friendly community, and is the shopping hub for many smaller towns around the area. There is also an airport. If you have a float plane and want to come to Lincoln, call the motel for information on where to land.
You can easily get to many of Maine's attractions, including Baxter State Park, from here. Lincoln is also on Route 6, which is a popular way to get to the Maritime Provinces of Canada. Bangor International Airport is just 50 miles from Lincoln.