Little Balkans Days and PAACA Folklife Festival
Starting date:
Ending date:
Event# 800-879-1112
Event Details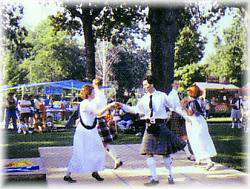 This is the largest Festival in Southeast Kansas. Labor Day weekend brings the celebration of the coal mining heritage back to life. The entire city of Pittsburg is filled with over 40,000 people celebrating the mixture of heritages and lifestyles. Activities throughout the city include golf tournaments, bocci, horseshoes, softball and volleyball tournaments, a vintage car display, 3 on 3 basketball ball tourney, Doo Dah Parade, and live Polka music for the evening street dance.

Lincoln Park hosts a state sanctioned Chili Cook-off. Arts and craft booths fill the park along with ethnic food booths, allowing you to sample some mouth watering foods of the past.

The Memorial Audorium is the place to be for "Joes' Place Speakeasy."

The Crawford County Historical Museum travels back into time to give you an idea of what it was like to live during the coal boom. Call for an event schedule, map and hotel information.
Little Balkans Days and PAACA Folklife Festival
Phone :
800-879-1112
(Always call and confirm events.)
Web Address :
http://littlebalkansfestival.com/
Festivals