Maple Leaf Festival
Starting date:
Ending date:
Event# 785-594-7564
Event Details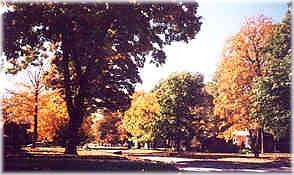 Held the third full weekend in October, the annual Maple Leaf Festival is perhaps Baldwin City's largest community-wide activity. The idea for the festival was inspired by the city's hundreds of beautiful maple trees which form an umbrella of brilliant color over the city each fall, the area's rich history and the Santa Fe Trail.

Since the first festival, the celebration has been expanded to include new attractions each year. It will be kicked off with a parade at 11am on Saturday. There will be over 300 craft exhibits, quilt displays, performing arts, music, and food vendors at the event. Also, have more fun with Carnival rides, a kids' zone, a petting zoo, and much more. It will run Saturday 9am-6pm and Sunday 9am-5pm.

The Midland Railway will provide excursion train rides every 2 hours - 10 a.m. to 4 p.m on Saturday and Sunday, departing from the historic Santa Fe Depot at 1515 W. High St, erected in 1906 by the Atchison, Topeka and Santa Fe Railway.

Please remember that companion animals are NOT allowed at the festival in accordance with Baldwin City Ordinance #1196. Violators will be fined.
Maple Leaf Festival
Address :
Downtown Baldwin City
Baldwin City
KS
Phone :
785-594-7564
(Always call and confirm events.)
Web Address :
http://www.mapleleaffestival.com
Festivals