Miss & Master Rayne / Ms Rayne Frog pageant
Starting date:

Event# 337.257.5882
Event Details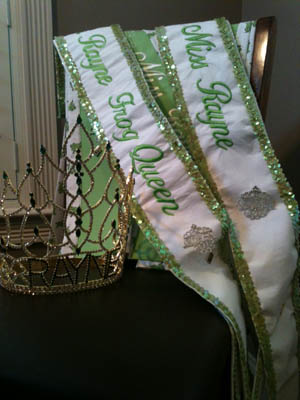 Open to everyone. You do not need to live in Rayne to enter. June 29, 2013.
Email director for an entry form or call or check website.

$25.00 entry fee before deadline or enter at the door with a $5.00 late fee.
Awesome awards everyone goes home with a gift hope to see you there.
Miss & Master Rayne / Ms Rayne Frog pageant
Address :
Rayne Civic Center, 300 Frog Fest. Dr. Rayne LA. 70578
Rayne
LA
Phone :
337.257.5882
(Always call and confirm events.)
Web Address :
http://RayneFrogRoyalty.com
Admission Fee :
$4.00 adults $2.00 children under 2 free
Additional Notes :
Beauty Pageants
Attractions and Upcoming Events
Things to do near Rayne, LA