Montezuma, Kansas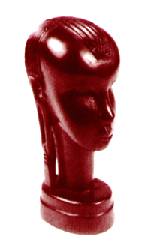 The town founder, familiar with the story of the Spanish conquest of Mexico, named the town Montezuma for the emperor of the AZTECS and named the streets for historical figures associated with the conquest, e.g. Alvarado, Escalanta, Mexitu, Mesita, and Mendoza. The first Post Office was established in August of 1886, and in the early years of settlement, many of the settlers in the area around Montezuma were Mennonites seeking religious freedom.
The current population of Montezuma is 877 and it is a self-sufficient and fast growing community. Montezuma is a clean town with many positive qualities not found in most small towns of its size, such as paved streets, medical services, a grocery store, a city library and weekly newspaper. In fact, with the exception of a clothing store, most everything can be found in Montezuma. Other assets of Montezuma include Bethel Home, a renowned extended care facility, a senior citizen center, a nine hole golf course and a municipal airport.
The Stauth Museum, with exhibits from around the world, is a remarkable institution for a town of this size.