Moore, Oklahoma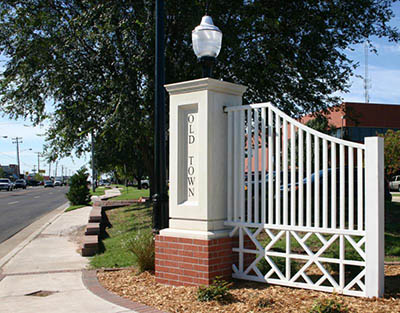 Boasting critically acclaimed restaurants, comprehensive menu selections, and characteristic Oklahoma hospitality, dining out in Moore is one of the city's best assets. And if you're planning on visiting the area for a few days, the City of Moore offers the finest in Southern hospitality and over 500 hotel rooms ranging from first-class luxury to budget-friendly pricing. Moore is part of the Oklahoma City metropolitan area. The population was 55,081 at the 2010 census, making Moore the 7th largest city in the state of Oklahoma.
Moore is truly a story of success, growth, and courage! Moore was a small sleepy community for seventy years - in the 1960's it exploded in a frenzy of expansion and development that attracted attention nationwide. The 1970 census showed an increase of more than 950%! An important factor in the city's growth has been its location. The close proximity and easy access to the state's Capitol city on the north and the University of Oklahoma to the south make Moore an attractive, convenient place to live.
As most pioneer towns in the late 1800s have their own quaint stories of origin, Moore's original name was "Verbeck" as designated by the railroad company. However, a railroad employee named Al Moore, reported to be either a conductor or a brakeman, lived in a boxcar at the camp and had difficulty receiving his mail. He painted "Moore" on a board and nailed it on the boxcar. When a postmaster was appointed, he continued to call the settlement Moore. When the town incorporated in 1893 the name was legalized.