Night Trains of Terrors
Starting date:
Ending date:
Event# 785-594-6982
Event Details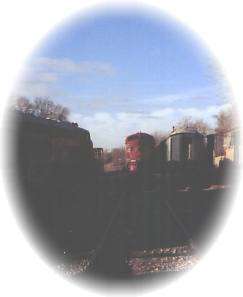 Spooks, goblins, and all kinds of surprises are aboard the Midland Railway each October. Our cast of spooks and goblins will provide this special treat for the not-so-faint of heart of all ages during the weekends prior to Halloween.

An hour (or so) long train ride full of scares, spooks and frights! A dark walk through a moving train only lit by black lights!  Once you move through the train you will be guided through our Haunted baggage car full of frights just like in a haunted house while traveling down the rails in dark of night!  During your ride spooks and ghouls will walk through the train giving you a scare!  Watch your back....you never know when they may coming to get you! While traveling down the track, keep an eye out the windows of the train for other spooks and frights!  You might even see the headless horseman!

Haunted trains will run nightly the third Friday and Saturday through Halloween. Departures will be at 7:00, 9:00 and 11:00 p.m. nightly. Additional runs will be scheduled as needed. Group charters available by advance arrangement.

http://www.whistletix.com/Midland-RY/BuyTickets.aspx?EID=138631

Night Trains of Terrors
Address :
1515 W. High St
Baldwin City
KS
Phone :
785-594-6982
(Always call and confirm events.)
Web Address :
http://www.midlandrailway.org
Admission Fee :
Tickets, available at the depot each evening, $18.00 ages 12 and up, $12.00 ages 1 to 11.
Halloween
Attractions and Upcoming Events
Things to do near Baldwin City, KS