North Platte, Nebraska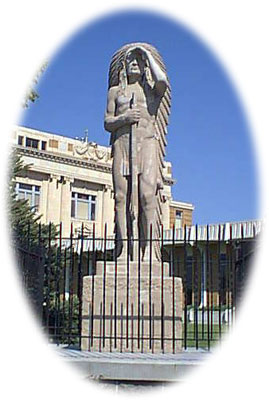 If your journey has brought you from near or far, we hope you will find our community warm and friendly. North Platte offers neatly landscaped homes, clean shopping areas, tree-shaded parks, museums and some of the nicest people you will ever want to meet.
North Platte was established because of the Union Pacific Railroad and it currently boasts the world\'s largest classification yard in the world. Fund raising is underway to create the Golden Spike Tower, which would overlook the rail yards and provide a visitor\'s center for all those railroad buffs that want to learn and see our Bailey Yard.
Along with the railroad came Indian scouts and buffalo hunters. William F. \"Buffalo Bill\" Cody was one of those early pioneers and he took up residence in North Platte. His home and barn are now part of a Nebraska State park just northwest of town and the Lincoln County Museum is also located in this area. You won\'t want to miss a visit to the ranch and while you are there, take a horseback ride along the beautiful Platte River Valley.
The North Platte Children\'s Museum is a museum of learning and discovery, with hands-on activities for children 12 and under, and a treat for the parent with a \"child within\".
Our western heritage is celebrated annually during the third week of June during NEBRASKAland Days. This is a celebration that brings ethnic food, dancing, rodeos, parades, concerts and fun for people of all ages and interests.
Cody Park offers swimming, tennis, softball and horseshoe courts for those athletically inclined. Those who like to relax will find picnic areas and a fenced pond that is home to elk, geese, ducks, deer, peacoks, and miniature donkeys. The Wild West Memorial is at the entrance to the Park where a life-sized statue of William F. \"Buffalo Bill\" Cody is on display along with the avenue of flags from 50 states. On the East Side of the park one of the world\'s largest steam locomotives, \"Challenger 3977\" is on display.
The Lincoln County area is also home to five unique golf courses and many shopping areas. Bowling, theatre and movie houses are also available. So if its history or present-day fun and activities you are looking for, be sure to \"Come On In\" to North Platte, Nebraska.