Oakley, Kansas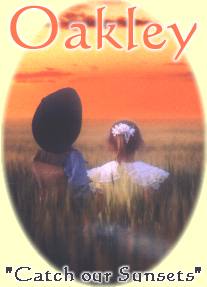 Welcome to Oakley--the Crossroads of the High Plains. You're invited to spend some time with us--and to relive our rich history, experience our scenic beauty, and enjoy a wide variety of recreational opportunities. In addition, you'll find attractive accommodations and food to satisfy any appetite to add the perfect touch to your say in Oakley. And, we're easy to find from the east or west on U.S. Interstate 70 or north and south on U.S. Highway 83.
Our history reflects the Old West. The Oakley townsite was laid out by David Hoag in 1884 and named after his mother, Elizabeth Oakley Gardner-Hoag. Oakley is the county seat of Logan County.
Another integral part of our history can be found in the Fick Fossil and History Museum, listed among the 25 Great Museums in the U.S.
Recreation abounds in the area with a challenging 9-hole, grass greens golf course and municipal swimming pool. The area also has superb upland game bird (pheasant, quail) hunting.