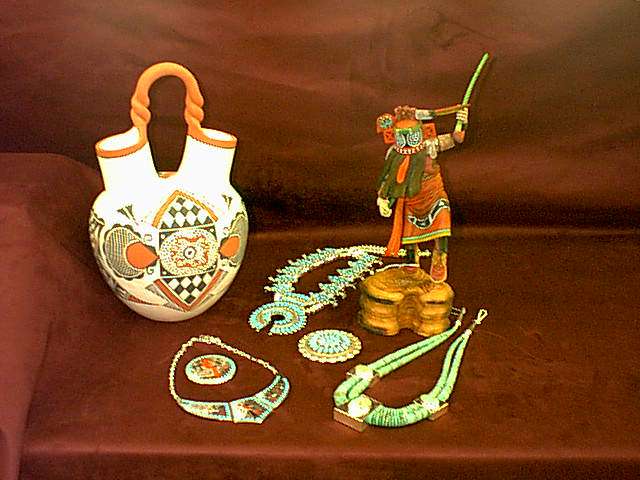 Ortega's

7208 Ho Rd.
Carefree AZ 85377
Ph: 480-488-9311
Ph: 480-488-7922
Additional Information
Ortega's 6th Generation of Trading.
"The Tradition Continues"
Native American owned and operated.

The Ortegas have been trading with the Native Americans of the southwest since 1898. In that time our name has become synonomous in dealing with the finest Indian Arts and Crafts in the Southwest. With 2 stores in the heart of Carefree our selection is unsurpassed, and our customer service is some of the best in the business.
"Come see what we spent a lifetime learning"
Additional Directions
Ortega's 6th Generation in the Spanish Village Shops

Ortega's Turquoise Trails on Easy Street