category : Shrines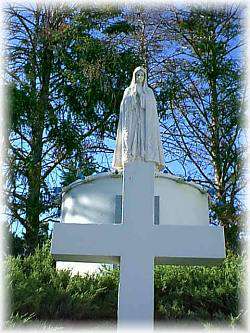 Father Henry Davis, a Polish priest that survived a Nazi concentration camp, artfully constructed a shine after World War II. He dedicated the shrine to the Virgin Mary and how she reportedly appeared in 1917 to three young girls outside of Fatima, Portugal.

The vision appeared to them repeatedly for six months when she finally said that she was Our Lady of the Rosary. She asked that people reform their lives to one of peace and love and called for a chapel to be built in her honor. The Basilica of Our Lady of Fatima stands where the visions originally occurred.

Millions of people have made pilgrimages to the original shrine in Portugal.

Father Davis was greatly inspired by the messages of Fatima and incorporated beautiful plants, trees and statues into the shrine that he constructed in Arapahoe. Today, St. Germantius Church maintains the shrine as a symbol for "Peace in the World."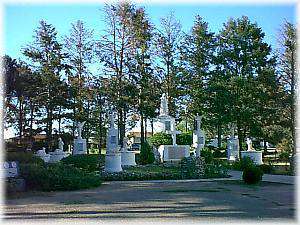 Hours: Accessible Year Round
Address: Highway 6 & 34 just west of Arapahoe

Come visit us in Arapahoe, Nebraska