category : Arts
This mural is located on Broadway under an open breezeway where is will be protected from the elements hopefully for many years of enjoyment. -Artist, DeAnna Wilson.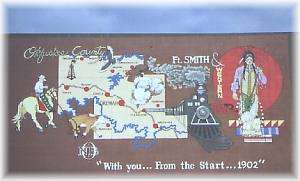 This mural of Okfuskee County history is located one block south of the Courthouse. - DeAnna Wilson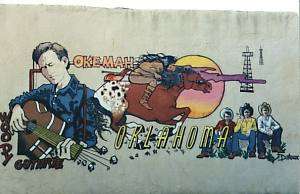 The Woody Guthrie mural located at 510 Broadway was also painted by artist, DeAnna Wilson.
Come visit us in Okemah, Oklahoma