category : Recreation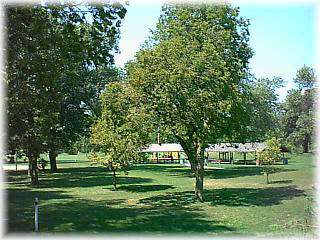 York's tree-lined parks feature a variety of modern amenities including playgrounds, barbecue and picnicking sites, bike and hiking trails, ball diamonds, fountains, and nature centers.
Harrison Park, located adjacent to the city's Municipal Pool, is a perfect place to let the children run and fly kites. At Fourth Street and Kingsley Avenue, it marks the entrance to linear Beaver Creek Park. Harrison Park has tennis and basketball courts, hiking trails and playground equipment, and the city's largest assortment of covered picnic areas.
East Hill Park, at Sixth Street and Blackburn Avenue, features a new community-developed handicapped accessible park, with equipment to delight all youngsters of differing ages and abilities. It also is the site for sand volleyball courts, a covered picnic facility with grills, along with lovely gardens. Located next to Levitt Stadium, the park is a popular spot for sunny family afternoon escapades.
Foster Park, located on the corner of Second Street and East Avenue, features an Arboretum, thousands of perennial flowers, plants and trees. A parking area is located on the east side of the park, which also has a large hill perfect for sledding in the winter and bike riding in the summer. Many events take place in Foster Park throughout the year, including Easter Egg hunts, the Shakespeare in the Park presentation during Yorkfest, and others. The park is a favorite for artists and photographers, as the beauty of its landscape is unprecedented in this area.
Miller Park, located at 19th Street and East Avenue, surrounds three ball diamonds.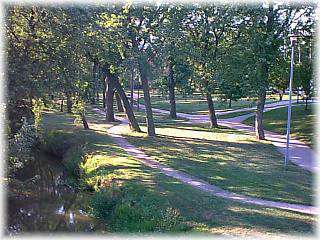 Trail System - Perhaps one of the most attractive places to take a leisurely walk is along York's trails system. The hard surface trail system extends nearly three continuous miles from Blackburn Avenue just south of the wastewater treatment plant northwest along Beaver Creek and to the swimming pool in Harrison Park.
York's trail setup was one of the first of its kind in the nation to be designed; most towns' trails are made of rock or wood chips and follow existing streets. York's system has also been used for a national park model.
Come visit us in York, Nebraska