category : Auditoriums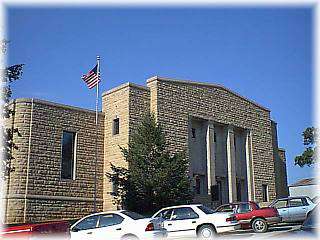 The community's most used public building is referred to as "The Jewel of southeast Nebraska." Held under this massive roof are sporting events, craft shows, home shows, musicals, and many other events. The building was constructed during the Great Depression in the 1930s after Laura L. Prichard donated funds as a memorial to her husband, Leander C. Prichard.
The building's exterior consists of 2,000 tons of native sandstone from Richardson County. With the use of local sales tax monies, a $1.9 million renovation project was accomplished in the year 2000.

Address: 312 W. 17th Street
Phone: (402) 245-2707

Come visit us in Falls City, Nebraska