Scott City, Kansas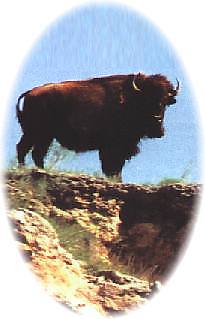 Few people know that in the beginning Scott City, Kansas was Nixon, Kansas, named after A.M. Nixon of Iowa, who was among a company of three who laid out the town in 1879. Nixon, like many of the new western towns died in its infancy, but in 1885 was revived and renamed Scott Centre being located in the exact center of the county, then in 1913 its name was changed again to Scott City.
The railroads of Scott Count have a very interesting history. In the summer of 1887 the Santa Fe and Missouri-Pacific railroads made a race to Scott City. According to Benton Wood, a pioneer, and other old timers, the race was very close and came near ending in bloodshed.
Eleven miles north of Scott City on Beaver Creek is located the beautiful Scott City Park with its rugged scenery and fine lake. It has a trout pool fed by the largest never failing spring in Kansas and is one of the prettiest spots in the state.