Seelye Mansion Christmas Tours
Starting date:
Ending date:
Event# 785-263-1084
Event Details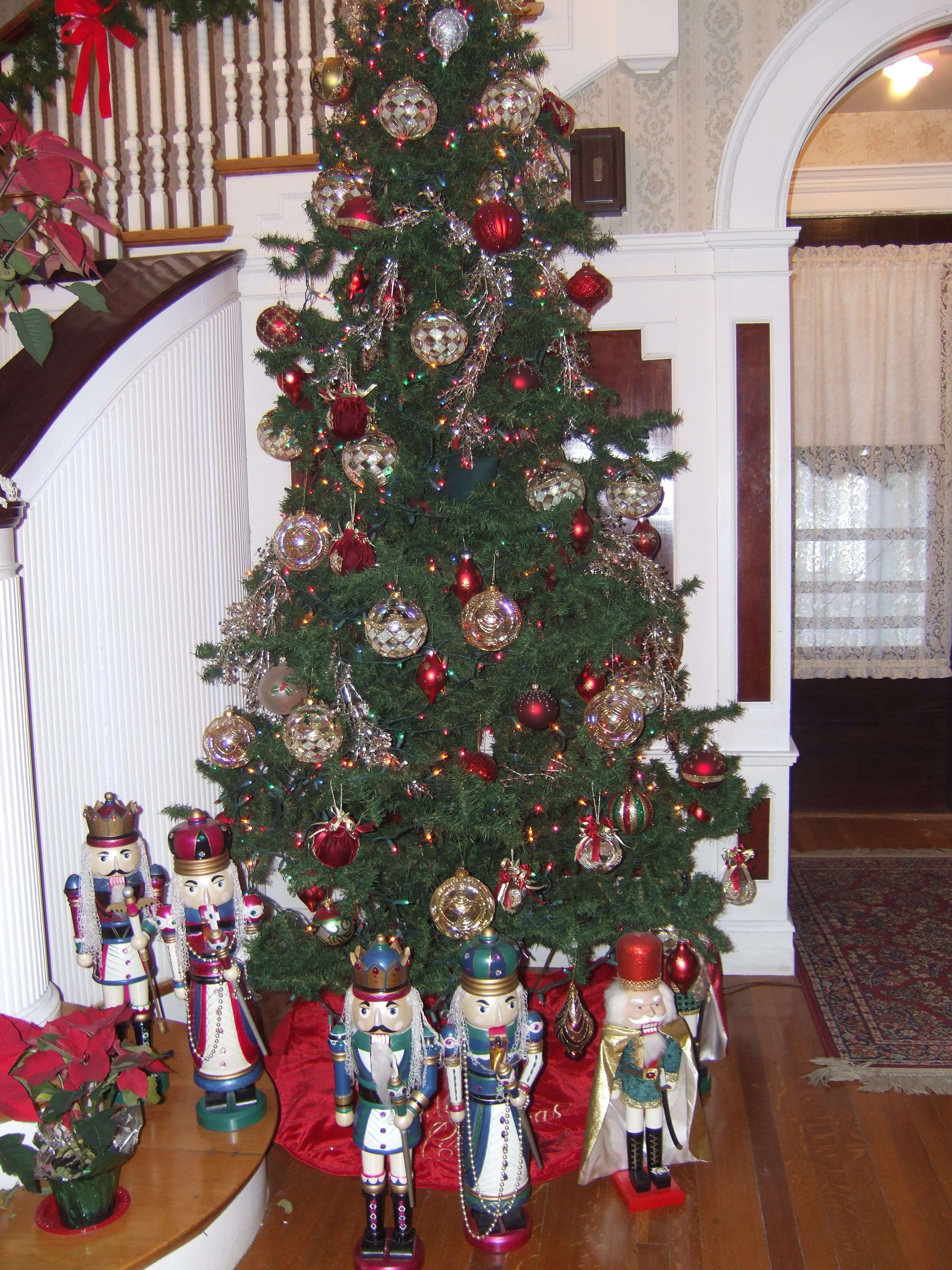 Mrs. Seelye began the Christmas tradition with an open house in 1906. Today many guests enjoy seeing the Seelye Mansion in its Christmas setting. Decorated Victorian trees, red poinsettias everywhere, stairway greenery, and a collection of over 600 nutcrackers provide attractions throughout the house. Holiday tours begin the day after Thanksgiving and continue to mid-January. One of the "8 Wonders of Kansas" the mansion is especially beautiful during the holidays.

The Seelye Mansion is one of the finest homes in Kansas. A New York architect designed the new home in Georgian style for Dr. and Mrs. A.B. Seelye in 1904. It was built in 1905 at a cost of $55,000. The mansion contains the original furniture and Edison light fixtures. You will tour 25 rooms, including eleven bedrooms, ballroom, bowling alley, and kitchen areas. Special items of interest are the beautiful dining room, music room with gold French furniture and Steinway Grand piano, library, and the Tiffany-designed fireplace in the grand hall.
The Patent Medicine Museum contains many artifacts of the A.B. Seelye Medical Company. Founded in 1890, more than 100 products were sold over a 14-state area. Best known cure-alls included Wasa-Tusa, Fro-zona, and Ner-vena.
An important part of touring the Seelye Mansion is enjoying the beautiful yard and gardens that surround the historic home. The patio and fish pond have been restored using 1905 landscape drawings.
Tours:
Monday - Saturday 10am-4pm
Sunday 1-4pm
Grounds close at 6pm
Closed Christmas Day
Admission:
Adults $10.00
Groups of 10 or more $7.50
Children age 6-12 $5.00
All youth groups $5.00
Address: The Seelye Mansion, PO Box 337, Abilene, KS 67410
Phone: (785)263-1084
Email: seelyemansion@yahoo.com
Tours include mansion, gardens, and museum.
Seelye Mansion Christmas Tours
Address :
Seelye Mansion, 1105 N Buckeye
Abilene
KS
Phone :
785-263-1084
(Always call and confirm events.)
Web Address :
http://www.seelyemansion.org/
Admission Fee :
$10 Adults - $5 Children (6-12); Group Rates
Additional Notes :
Home Tours
Attractions and Upcoming Events
Things to do near Abilene, KS