category : Museums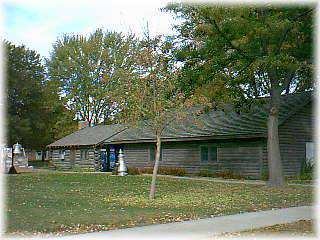 The first museum was a log cabin built
in 1936, with logs from the Niobrara River.
Mrs. Nettie Sellors provided the funds for
the structure. Mr. Conrad Budde was the
contractor. The addition was added in
the 60's.
Many artifacts were taken out of
storage and put on display nearly filling
up the new addition. Mrs. Lucille Parks
become the hostess in 1976.
In June of 1991 the Travel and Tourism
Committee saw a need for a new visitor's
center and an expansion of the museum
due to many historical items not being
displayed because of a lack of room.
A fund drive was initiated and Don and
Nina Barton, grandson of Reuben Barton, made a
gift of $10,000.00 to start the drive. By June of
1992 the $30,000 had been raised and walls and
a roof were up and a dedication ceremony took
place.
Sellors Barton Museum holds historical artifacts and an interpretive display about the
sandhills, 1800s to 1930s artifacts, plus WWI and WWII memorabilia.

Admission: Free Admission
Hours: Hours: May 15-Oct. 15, Monday through Friday, 9 am-5 pm.
Saturday and Sunday, 1-5 pm.
Address: Highway 20
Phone: 402-387-2740
Our Email: ainsworthinn@yahoo.com

Come visit us in Ainsworth, Nebraska