Seymour, Missouri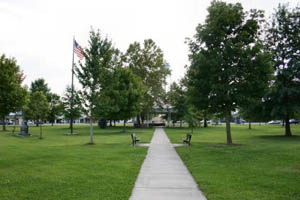 Seymour is a city filled with friendly and industrious people, a pleasant climate, good transportation and close to some of the best entertainment and educational facilities in the United States.
Located south of Seymour and just over an hour drive is Branson, where the very best in country-western entertainment may be found. Also located just south of Seymour are fantastic lakes ... Taneycomo, Bull Shoals, Table Rock, Beaver and Norfolk all within one and one-half hours from Seymour.
North of Seymour are other lakes. These include Pomme de Terre, Stockton, Lake of the Ozarks and Truman Reservoir. Trout fishermen love Roaring River State Park and Bennett Springs State Park.
For a glimpse of the past, you'll find many Amish families residing in the rural areas around Seymour. Amish population now totals near 1,000 living on farms without electricity and relying on horsepower exclusively for farm work as well as transportation. Folks visiting this area will generally see Amish families traveling to town by buggy and a drive through the surrounding countryside will yield a glimpse into Amish life as you pass Amish farms. Amish dolls and cookbooks are sold at several places of business in Seymour.
In addition to all of the above, the rolling hills of the Ozarks provide a breath-taking setting of native forests, clean water and clean air.