Sharon Springs, Kansas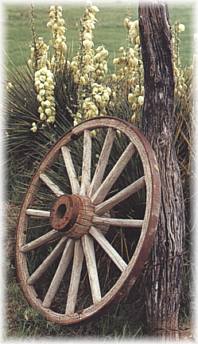 Historically, Sharon Springs was the land of many springs in the days of the early settlers. They compared it with several places in Isreal. Originally known as Eagle Tail for the creek which flowed nearby, the town changed to Sharon Springs for some nearby sulfur springs and for Sharon Springs, New York, as was often done in tribute to the hometown of some of the town company members who established towns out west.
Sharon Springs and Wallace County, in general, have a number of attractions. Sharon Springs is the county seat, where the historic courthouse is located.