Sidney, Nebraska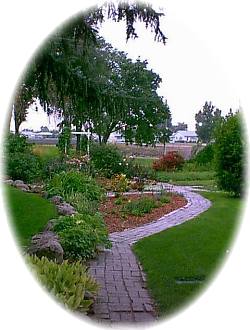 This area was the passage of many of the major trails west, such as Emigrant Trail on the Lodgepole Creek, California-Oregon Trail, Overland Trail, Pony Express, Creighton Telegraph Line, and the Sidney-Deadwood Trail. Discovery of gold in the Dakota Territory established Sidney as the major outfitting stop for freighting and gold seekers on the Sidney-Deadwood Trail.
The Union Pacific Continental Railroad first established in Sidney in 1867 as a division point between North Platte, Nebraska and Cheyenne, Wyoming. To protect the Union Pacific Railroad workers from the Indians, Fort Sidney was established in 1867 and was deactivated in 1894.
During the Gold Rush Days, a daily shipment of gold from the Black Hills arrived in Sidney, and the lure of easy money made Sidney a rendezvous for desperate characters from all over the United States. Buffalo Bill was scouting for the military and Calamity Jane had her first affair with a soldier at the Fort. It was said her motto was "Make Love and War," for which the U.S. Cavalry was grateful. Wild Bill Hickock, Sam Bass, Whispering Smith, Doc. Middleton and Butch Cassidy all showed up. Sidney was the home of the Gentleman Gamblers which brought in the Canada Bill Gang, Dr. Baggs, Jim Bush, Jim Lavine and Rebel George. There were 23 saloons in one block, with 89 establishments selling liquor. The town was wide open with gambling and soiled doves. Lawlessness and murder were common. Money was no problem, there was no change less than a quarter. This continued until 1882, when the Union Pacific took a hand and helped clear out the outlaws.
During the 1890s it became apparent there was no longer a need to continue Fort Sidney as a military post. At this time the post consisted of some 40 buildings. The use of irrigation in the early 1870s enabled shade trees, shrubs, and a grass-covered parade ground to flourish. To the regret of the townspeople, Fort Sidney was abandoned on June 1, 1894. The buildings were sold at auction in 1899. Over the ensuing years most of the army buildings disappeared, and a residential district now obscures the site of the post.
With a rich mix of colorful history and modern growth, Sidney offers plenty to see and enjoy. We invite you to join us in our hometown and experience the variety!