Sigma Wellness: Building Healthier Communities
Starting date:

Event# 256.656.7797
Event Details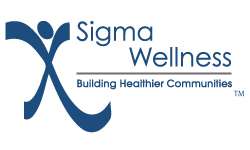 On behalf of over 100,000 men of Phi Beta Sigma Fraternity, Inc., Beta Epsilon Sigma Alumni Chapter of North Alabama is requesting your assistance in supporting a community-wide Health Forum to be held on the campus of the University of Alabama in Huntsville (UAH) Student Center on Saturday, April 9, 2011 from 11am to 1pm
As you may be aware that as the life-expectancy gap between men and women has decreased, it's no secret that men still need to pay more attention to their bodies. Several things work against men. They tend to smoke and drink more than women. They don't seek medical help as often as women. Some men define themselves by their work, which can add to stress.
As part of our fraternity's national Social Action Program, we have a vested interest in highlighting the areas of health risks for not only men but also women as well of all races and ages in the Northern Alabama region. As part of this forum, we are planning to incorporate presentations by specialized medical physicians, dentists, and health & massage therapists and optometrists and question/answer segments from the audience.
Sigma Wellness: Building Healthier Communities
Address :
UAH University Center
Huntsville
AL
Phone :
256.656.7797
(Always call and confirm events.)
Web Address :
http://www.pbs1914.org/initiatives/sigma_wellness/
Health and Wellness
Attractions and Upcoming Events
Things to do near Huntsville, AL