St. Johns, Arizona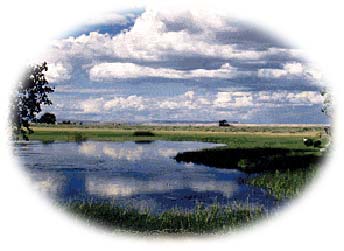 Originally name El Vadito, or "little river crossing" by the original Spanish explorers, St. Johns was a thriving agricultural community in 1873. The community was renamed to San Juan (Spanish for St. John) when it was established in 1880.
Since its incorporation in 1946, St. Johns has seen significant changes. Two fossil-fueled electric generating plants, a data communications earth center, and a thriving tourist industry make up a significant portion of the town's economy. As the Southern Apache County seat, St. Johns is also the center of government activities in this northeastern county that lies along the border of New Mexico.
St. Johns is a jumping off point for numerous prehistoric dwellings, petroglyph trails, and archeaological finds. The Petrified Forest, 43 miles northwest of St. Johns, is the largest forest of petrified wood from the Triassic time on earth. Nearby, the Painted Desert attracts thousands of visitors each year to marvel at the famous formations. Further north, day trips to the Apache, Navajo, and Hopi reservations draw visitors who wish to experience the "signature" southwestern scenery.
St. Johns is known as "The Town of Friendly Neighbors" and takes pride in the motto. With a population of 3,700 people, it is not at all uncommon for visitors to get a sense that local people know and care about others in the community. Friendly greetings are easy to happen upon.