Stillwater, Oklahoma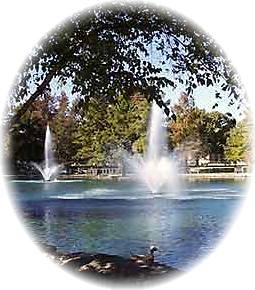 While visiting the home of Oklahoma State University, spend a day in the fascinating halls of the city's various museums. There's the National Wrestling Hall of Fame, the only U.S. museum dedicated to amateur and Olympic wrestling. Oklahoma Museum of Higher Education, Old Central, the oldest collegiate building in the state, is also on the OSU campus. Other museums include the Pfeiffer Farm Collection, which houses antique farm equipment, and the Sheerar Cultural and Heritage Museum, which displays a 4,000 piece button collection among its pioneer collections.
Break for lunch or top off your day with cheese fries and a burger at Eskimo Joe's Restaurant and Bar, known worldwide thanks to the popularity of Eskimo Joe's T-shirts.
The Washington Irving Trail Museum southeast of town marks the trip that writer Washington Irving made through Indian Territory in the company of dragoons from Fort Gibson in the 1830s. The museum also notes the Ingalls shortcut, deadlier than the shortcut at the O.K Corral.
The name Stillwater is said to have evolved from cowboys who drove cattle on the Chisholm Trail. As they passed each other on the trail information was traded. In their search for water, they would pass along the word that there was "still water" in the valley we now call Stillwater.