Sylvan Grove, Kansas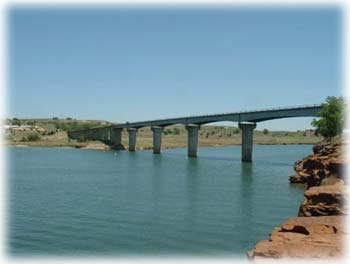 Sylvan Grove is located in the heart of Stone Post Country in North Central Kansas. Early settlers to this region solved their building needs and fencing problems with farmed limestone, a landmark feature of communities in this area. The rock is still quarried today north of Sylvan Grove by the Vonada Stone Company.
Wilson Lake, just to the southwest of Sylvan Grove, and known as the clearest lake in the state of Kansas, is lined with beautiful sandstone rock formations. Swimming, boating, rocket launching, and bicycling are all popular, as well as fishing tournaments in the fall.
A visit to this rural country setting, beautiful with rolling hills, tree-lined streams, and rock formations not only offers the beauty of the area, but also extends friendliness, hospitality, and a real connection with your agricultural heritage.