The Colony, Texas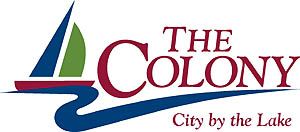 The Colony is located in the fastest-growing area of the Dallas Fort Worth metroplex, just 35 minutes north of downtown Dallas along the southeastern shores of Lake Lewisville. For those who enjoy the outdoors, The Colony is home to two beautiful lake parks, located on the eastern shore of the Lake. Hidden Cove Park offers a marina, RV and camping sites, boating, swimming, water skiing and fishing.
The Colony is home to several golf courses. The Tribute golf course and The Old American Golf Club course were named among Golf Magazine's top five courses in Texas in 2010.
The Colony, Texas shares history unique to this part of the state. Colony is named in honor of the Peters Colony, a major organized colonization effort in 19th-century central Texas. W.S. Peters and 19 associates, half of them English, signed four colonization agreements with the Republic of Texas between 1841 and 1843, taking the name Texan Emigration and Land Company. They agreed to bring in 800 colonists, giving each newly arrived family 640 acres of land and enough food to last one year. Each single man received 320 acres and food for one year. The company received ten sections of land (6,400 acres) for every 100 settlers it brought into Texas. By June 1848, 635 colonists had been brought into the Peters Colony, and the contract was discontinued. The Colony of today began in 1973 as a Fox and Jacobs Inc. development near the intersection of State Highway 121 and FM 423, eight miles east of Lewisville. It is now an incorporated city with a population of approximately 36,500.