The Trammps Featuring Earl Young 8pm @ Maliblue Lido Beach NY
Starting date:

Event# (516) 442-2799
Event Details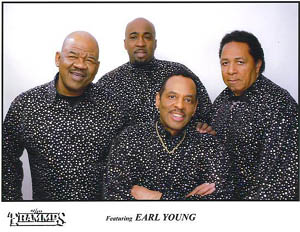 Brian Rosenberg NY presents Labor Day Eve Party Sunday Sept 1, 2013 @ 8pm sharp. The Trammps Featuring Earl Young "Disco Inferno" (from the motion picture Saturday Night Fever), "Where The Happy People Go", "Hold Back The Night", "Zing Went The Strings Of My Heart", "The Night The Lights Went Out", "Where Do We Go From Here", "Disco Party", etc... All Ages. Come early for dinner. Free Admission.
The Trammps Featuring Earl Young 8pm @ Maliblue Lido Beach NY
Address :
Maliblue,1500 Lido Blvd., Lido Beach, NY 11561
Lido Beach
NY
Phone :
(516) 442-2799
(Always call and confirm events.)
Web Address :
http://www.maliblueoysterbar.com/
Admission Fee :
Free Concert
Concerts
Attractions and Upcoming Events
Things to do near Lido Beach, NY