The Zombies & Al Kooper @ Keswick Theatre Glenside PA
Starting date:

Event# (215) 572-7650
Event Details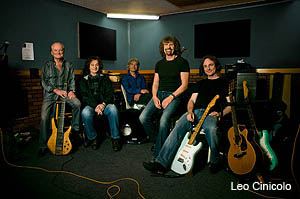 Back by popular demand! THE ZOMBIES featuring Colin Blunstone and Rod Argent with special guests The legendary...AL KOOPER and from London, Et Tu Brucé. The Zombies are an English rock band, formed in 1962, best known for their Million Selling hits "She's Not There", "Tell Her No" and the coolest song ever recorded "Time of the Season". The Zombies' Odessey and Oracle is #80 in Rolling Stone Top 500 Rock Albums Of All Time. This is one of the best live bands you will ever see! There are over 100 Zombies covers released by the hottest arena rockers to the hippest new Alternative bands. The amazing Al Kooper and Et Tu Bruce open the show. Tickets are on sale now. Who's your daddy?
The Zombies & Al Kooper @ Keswick Theatre Glenside PA
Address :
Keswick Theatre, 291 N. Keswick Ave., Glenside, PA 19038
Glenside
PA
Phone :
(215) 572-7650
(Always call and confirm events.)
Web Address :
http://www.keswicktheatre.com/?events=the-zombies
Admission Fee :
$39.50 & $49.50
Concerts
Attractions and Upcoming Events
Things to do near Glenside, PA