Thedford, Nebraska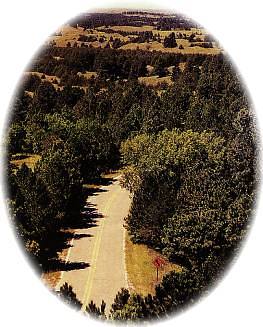 Thedford is "The Hub of the Hills" located on the intersection of the North American Trade Corridor, US 83 north and south, paving the way from Canada to Mexico, and the newly designated scenic byway, Highway 2, east and west, the Sandhills Journey.
Amidst the contrasting beauty of the Sandhills and the Nebraska National Forest, Thedford maintains fulfilling lifestyles for its multi-generational population. It is not uncommon to find three and four generation families in this region. Children still grow up close to their grandparents, aunts, uncles, and cousins. In addition to this long-time permanent population, there is a group of "new comers." These individuals like the feel of life in Thedford and have chosen to either return here as adults or find Thedford an acceptable new home for various reasons.
Thedford is a thriving community of nearly 400 with a variety of businesses and entrepreneurs for the size of the population. Thedford, as the county seat, houses county and state offices and four churches as well as K-12 schools. There are full service gas stations with convenience stores, a diesel repair shop, motels, lounges, a grocery store, lumber and hardware store, construction companies, a veterinary clinic, an art gallery, and newspaper office.
Maintenance of the town and community pride are revealed through a sense of identification with a neat, respectable and conservative atmosphere. In addition, people living here have a perception of individuality and uniqueness. This ideology has carried forward from the past as has the value of continuing to perform traditional sills and heritage crafts.
When asking the question, "Why Thedford, Nebraska?", the answer becomes long and complex. The people, geography, beauty, diversity, and heritage, all link together resulting in a place that is comfortable to live in and enjoyable to visit.