Dream Warriors Foundation Dinner + Fundraiser
Starting date:

Event# 618-713-0144
Event Details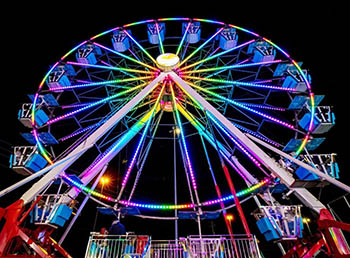 Join us for dreamy dinner + fundraiser Saturday from 6 - 9 PM at MudFire Studio & Gallery. Ticket includes: dinner, drinks & dessert by local chefs with a custom Dream Warriors Foundation full place set by MudFire Studio to take home. All proceeds help benefit our 2020 Grants.

Dream Warriors Foundation provides grants in four focus areas to intersectional women and non-binary individuals in Metro Atlanta: The Arts, Community Impact, Personal Crisis and Entrepreneurship.

MENU:

Hearty Summer Salad by Lotta Frutta

Chilled Summer Soup by Chef Vivianna Spejcher

Fresh Bread by Lacalavera

Dessert by Taria Camerino

Specialty Drink by Cherokee Moon

Auction items by MudFire Studio Artists.
Dream Warriors Foundation Dinner + Fundraiser
Address :
MudFire Studio + Gallery 175 Laredo Drive
Decatur
GA
Phone :
618-713-0144
(Always call and confirm events.)
Web Address :
http://dreamwarriorsfoundation.org/dwf-dinner/dwf-dinner-fundraiser-ticket
Fundraisers
Attractions and Upcoming Events
Things to do near Decatur, GA