Pioneers Day Festival
Starting date:
Ending date:
Event# 770-537-9264
Event Details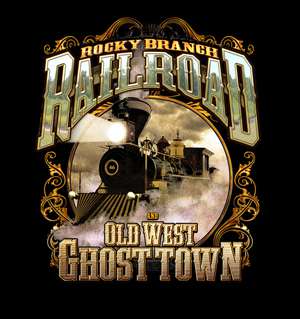 Come join us for a Two full days of Arts & Crafts, Food, Fun, and Entertainment!
Guest appearances: The Son's of the Confederate will perform a battle re-enactment with canon demonstrations. The Rocky Branch Gunfighters will show us how law and order was maintained in the old west! There will be pony rides for the little buckaroos; face painting,bounce house and much more!
Saturday And Sunday 10:00 am to 6:00 pm.

Pioneers Day Festival
Address :
106 Center Point Rd. Bremen GA 30110
Bremen
GA
Phone :
770-537-9264
(Always call and confirm events.)
Web Address :
http://www.RockyBranchRailroad.net
Arts and Crafts Shows
Attractions and Upcoming Events
When Rocky Branch Railroad is not entertaining the macabre madness of it's October event with zombie cowboys and the rest of it'
Bremen, GA
Amusement Parks
---
---
---
Things to do near Bremen, GA