Vinita, Oklahoma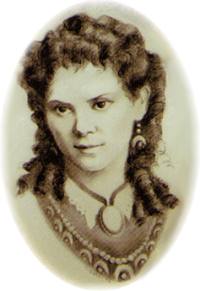 Vinita is the second oldest town in Oklahoma and is the oldest incorporated one on Oklahoma Route 66. Vinita was also the first town in Oklahoma with electricity. It was established in 1871 and was originally named Downingville. The name was later changed to Vinita, in honor of Vinnie Ream, the sculptress who created the life-size statue of Lincoln at the United States Capitol. The name change was spearheaded by Elias Boudinot, son of a famous Cherokee traitor, or patriot, depending on whom you talk to. His father and 34 others sold the Cherokee ancestral lands to the U.S. government, resulting in the Cherokee Trail of Tears Mass Migration in 1838-39. Not surprisingly, the sale of the land split the Cherokee Nation politically and the streets in Vinita are named for prominent leaders and citizens on both sides of the dispute.
"America's Crossroads," Vinita was founded at the crossroads of the railroads. Today, Historic Route 66, Interstate 44, U.S. Highways 69 and 60, and State Highway 2 bring travelers and motor freight carriers to Vinita. Vinita is also the intersection point for Burlington Northern and Union Pacific Railroads.
We consider Vinita one of Oklahoma's best kept secrets, and we're glad to share the secret with you. You'll find Vinita a great place to be. We have a beautifully restored, historic shopping district, with a wide variety of shops and boutiques. While here you can enjoy the golf course and savory dining, play in our three municipal parks, and study our history in the Eastern Trails Museum.
You will not find kinder smiles or more helpful hands then those of the citizens who love Vinita and want to share its charm with others. Visit Vinita and see for yourself what our town has to offer. Don't miss our many events focusing on our community's rich cowboy culture such as the Will Rogers Memorial Rodeo or the World's Largest Calf Fry Festival in September. Vinita is a great place to visit or live.