Youth Outdoor Festival
Starting date:

Event# 785-726-3212
Event Details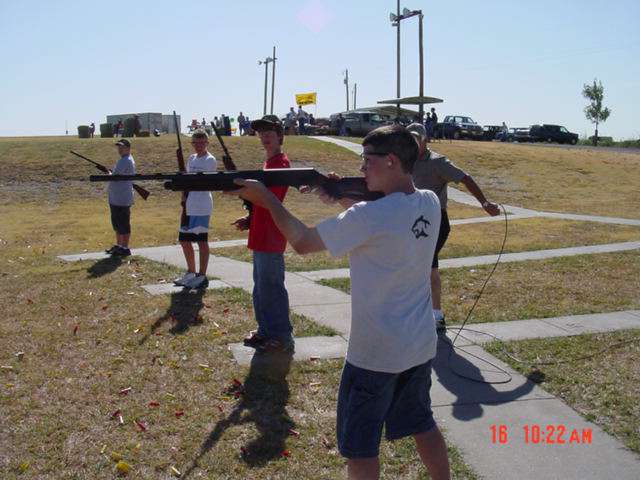 Day of supervised target shooting for youth ages 17 and under. 9:00 AM - 3:00 PM.

The Youth Outdoor Festival is a community event held at the Hays City Sportsman's Club the 3rd Saturday in August. The event is FREE and conducted by volunteers in an effort to introduce youth to the outdoors and the world of shooting sports. Expert mentors are on hand to assist with the safe and proper handling of shotguns, small bore rifles, muzzleloaders, air rifles, BB guns and archery equipment. Hunter Ed. Certification is NOT required to attend and this is a FREE event to all youth ages 17 and under. Registration is completed the day of the event and adults must accompany youth shooters. Other activities include simulated target shooting, paintball target shooting and Casting for Kids. The event is established through the combined efforts from many local conservation groups and area businesses. The Hays City Sportsman's Club is located ¼ mile north of I-70 at exit 157. The Wildlife and Parks office phone number is 785-726-3212.
Youth Outdoor Festival
Address :
Hays City Sportsman's Club, 5810 230 Ave
Hays
KS
Phone :
785-726-3212
(Always call and confirm events.)
Admission Fee :
FREE
Additional Notes :
Sport Shooting
Attractions and Upcoming Events
Things to do near Hays, KS